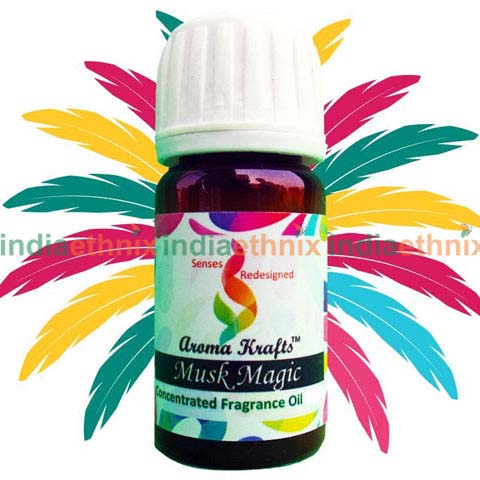 Aromakrafts Musk Magic Aroma Oil 25g
5.99$
FREE SHIPPING FOR ORDER ABOVE $75.00
In stock
Description
Aromakrafts Musk Magic Aroma Oil 25g
An Aromakrafts Musk Magic Aroma Essential Oil is a concentrated hydrophobic liquid containing volatile aroma compounds from plants. Essential oils are also known as volatile oils, ethereal oils or simply as the oil of the plant from which they were extracted, such as oil of clove.
An oil is "essential" in the sense that it contains the "essence of" the characteristic fragrance of the plant from which it is derived.Aromatherapy is a form of alternative medicine in which healing effects are ascribed to the aromatic compounds in essential oils and other plant extracts. Aromatherapy appears to be useful to induce relaxation, especially when administered with relaxing massage.
The essential oils are used in perfumes, cosmetics, soaps and other products, for flavoring food and drink, and also for adding scent to incense and household cleaning products.
Essential oils can be used for a wide range of emotional and physical wellness applications such as foot baths, body massage, facial massage, localized massage, water compresses, fragrances, diffusers, inhalation, and sprays.
The Indian ethnic product Aromakrafts Musk Magic Aroma Oil 25g is available online in the USA at www.indiaethnix.com and will be shipped to your Home!
Additional information