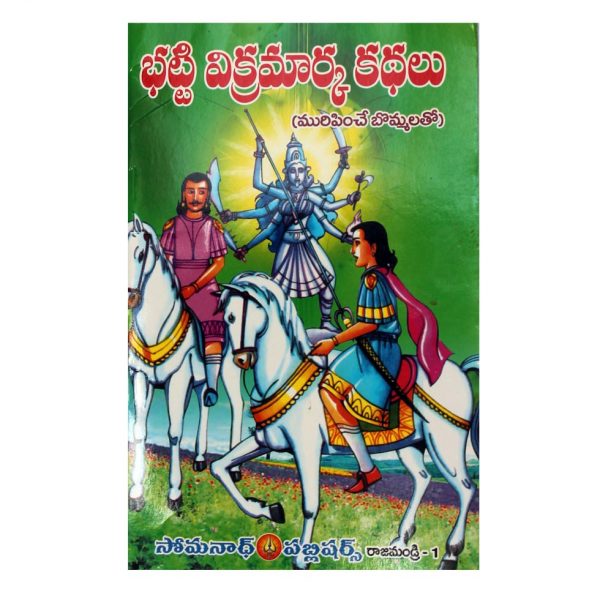 Bhatti Vikramarka Stories in Telugu
0.99$
FREE SHIPPING FOR ORDER ABOVE $75.00
Available on backorder
Description
Bhatti Vikramarka Stories in Telugu
The tales of King Vikram and Vampire (Betal) have been a part of the treasury of Indian stories since centuries. Vikram & Vampire Tales is a popular collection of stories from India of unknown antiquity, but predating the 11th century CE.

This collection of Vikram and Vampire stories brings before the young readers some of the most amazing tales ending with a moral.

The collection consists of a series of unrelated tales, all told within the context of a frame story.

Unlike the Panchatantra, whose recensions and translations sometimes vary greatly, the overall content and structure of the Vetala Tales has remained relatively stable (though exhibiting many minor differences).
The Indian ethnic book Bhatti Vikramarka Stories in Telugu is available online in USA at www.indiaethnix.com and will be shipped to your Home!
Disclaimer: The images shown are for reference only and actual product may vary sometimes, as IndiaEthnix Team always works to get better & quality products with utmost customer satisfaction!
Additional information