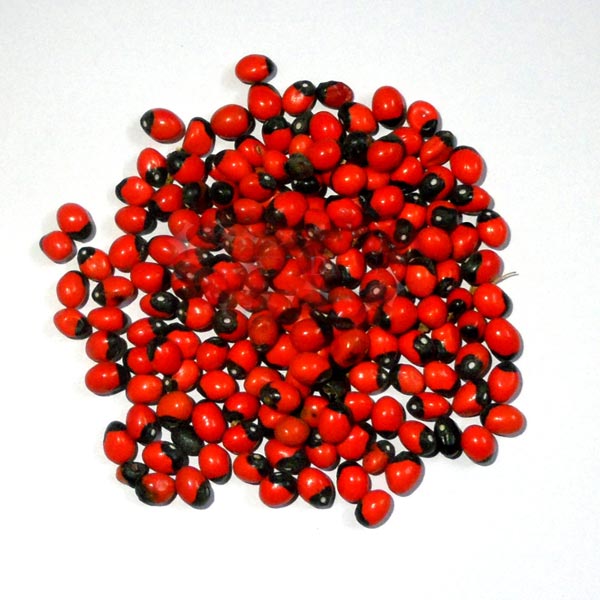 Chirmi Beads 10 pc
19.99$
FREE SHIPPING FOR ORDER ABOVE $75.00
Description
Chirmi Beads 10 pcs
Red Chirmi beads represent Goddess Mahalakshmi. They also remove weakness, chronic pain, handicapness, pain in bone. They are ruled by Saturn planet.
These naturally grown beads are found in Forest of Aravali Mountains, Rajasthan state, India and are believed to be many hundred years old. They bring luck and ward off evil and black magic, & protect the wearer from physical harm by taking the abuse upon themselves. It is said the bead itself will choose its owner and will not stay with an unlucky person. They are very small in size but are very powerful.
Benefit:
The chirmi beads are used to Ward off Evil, Bring Good Luck and Ward off Physical Harm.
They are said to symbolize Goddess Lakshmi and so are kept in Lockers, Money Boxes or Purses.
The Indian ethnic product- Chirmi Beads 10 pcs is available online in the USA at www.indiaethnix.com and will be shipped at your doorstep!
Disclaimer: The images shown are for reference only and actual product may vary sometimes, as India Ethnix Team always works to get better & quality products with utmost customer satisfaction!
Additional information