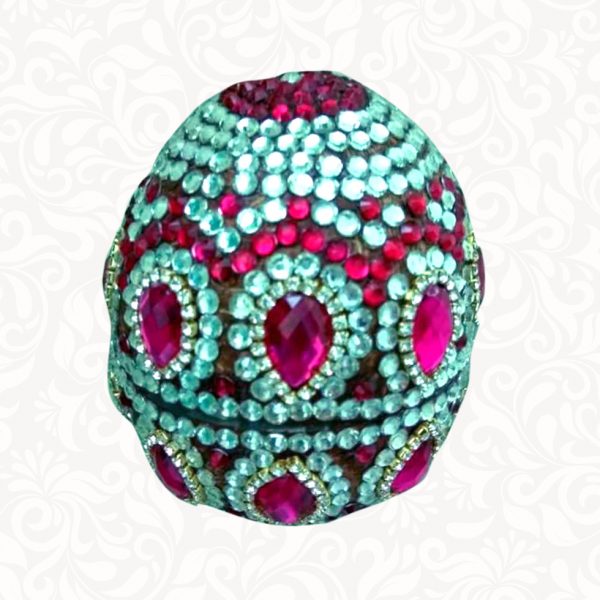 Designer kundan Kobbari Kudakalu
24.99$
FREE SHIPPING FOR ORDER ABOVE $75.00
Description
Designer kundan Kobbari Kudakalu
Description:
After  the mangal sutra ceremony,  the bride and groom are asked to shower on  one another with "talambralu", which is a mix of rice with saffron & turmeric. This denotes the couple's desire for happiness, enjoyment, and contentment. Initially, they take turns to shower the talambralu on one another, gradually they begin to compete with each other making it a fun filled event. The kobbari chipplau are used in the talambralu ceremony to denote the purity and sacredness of the event.
A beautifully decorated coconut halves with rani pink and white kundans.
The Indian ethnic product Designer kundan Kobbari Kudakalu is available online in USA at www.indiaethnix.com and will be shipped at your doorstep!
Disclaimer: The images shown are for reference only and actual product may vary some times, as IndiaEthnix Team always works to get better & quality products with utmost customer satisfaction!
Additional information