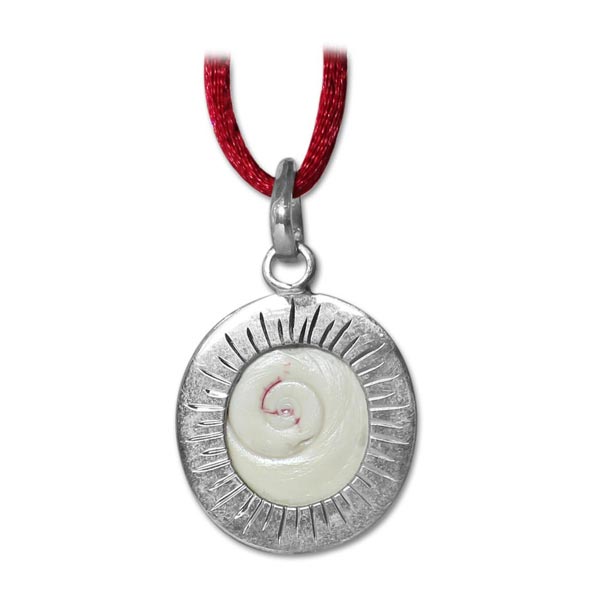 Gomati Chakra Silver Locket
14.99$
FREE SHIPPING FOR ORDER ABOVE $149.
Sold Out
Description
Gomati Chakra Silver Locket
Gomati Chakra is a rare natural product, a form of shell stone, and is found in Gomti River in Dwarka, Gujarat in India. It is believed to bring luck and is used in spiritual and Tantric rituals. Gomati Chakra resembles the Sudarshan Chakra or Discus of Lord Krishna. It is used as a Yantra and also is used in worships.
It is believed that those people who possess Gomti Chakra will be blessed with money, good health and prosperity. It is also believed to protect children.
Some people bury Gomti Chakra in the foundation of buildings as it is believed to bless the residents with long life and prosperity.
Benefits of Gomti Chakra:
Prosperity
Happiness
Good health & enough wealth
Protects from evil effects
Help to cure disease
Peace of mind
The Indian ethnic product- Gomati Chakra Silver Locket is available online in USA at www.indiaethnix.com and will be shipped at your doorstep!
Disclaimer: The images shown are for reference only and actual product may vary some times, as IndiaEthnix Team always works to get better & quality products with utmost customer satisfaction!
Additional information