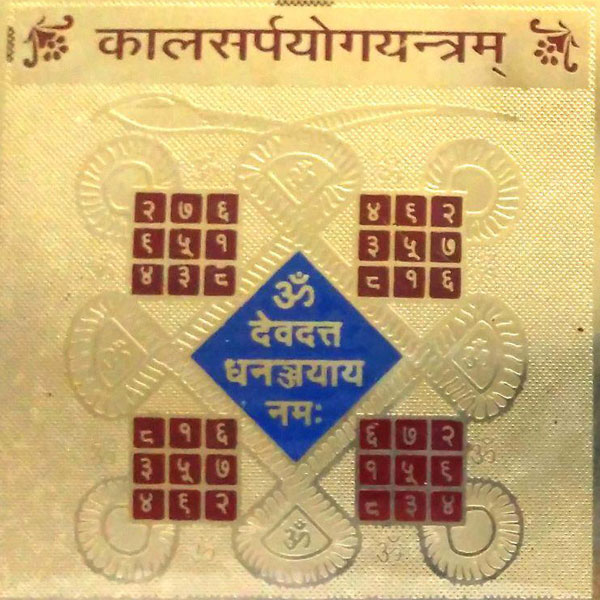 Kaal Sarp Yantra 3X3 inch
19.99$
FREE SHIPPING FOR ORDER ABOVE $75.00
Description
Kaal Sarp Yantra
The Kaal Sarp Yantra is the Yantra for Kaal Sarp Yoga to vanish its bad effects from one's life path as the presence of Kaal Sarp Yoga in the horoscope chart could bring many hurdles in each direction as it won't let the hard work and sincerity give proper results and will also reduce the good effects of well-placed planets.
Kaal SarpYog is a dosha in one's Horoscope wherein all the planets are placed between Rahu and Ketu.
People having KaalSarp Dosha Should install this Kaal Sarp Dosha Nivaran Yantra in their house so that they are protected from the evil effects.
Benefits of Kaal Sarp Yantra:
Negates the effects of Kal Sarp Yog
Removes difficulties of your life
Brings happiness into your life
Brings satisfaction in job and career
The Indian ethnic product- Kaal Sarp Yantra is available online in the USA at www.indiaethnix.com and will be shipped at your doorstep!
Disclaimer: The images shown are for reference only and actual product may vary sometimes, as IndiaEthnix Team always works to get better & quality products with utmost customer satisfaction!
Additional information