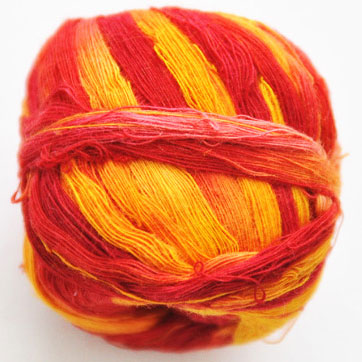 Moli Thread
5.99$
FREE SHIPPING FOR ORDER ABOVE $75.00
Description
Moli Thread
Product Description of Moli Thread:
This Moli Thread is considered an auspicious take away from a haven and protects the wearer from evil and brings them good luck.
We offer this Moli Thread in a variety of thicknesses coated with vermilion and turmeric. We offer this in large quantities at short notice.
Moli Thread is a cotton red thread roll, considered to be very sacred and used for all religious purposes of the Hindus. The thread is used as an offering of cloth to the deity.
The Moli Thread is an integral part of any puja. Normally the Moli is tied around the Sadhana article, that is Moli is tied around a copper tumbler filled with water. On its mouth is placed five mango leaves and a coconut in a red cloth is place it over the mouth of the tumbler. This represents the shrine you are offering puja. Next, before the start of the puja, the red sacred thread is tied around the wrist of the members of the family. As a rule, all males and married females wear it on the right hand. Unmarried females wear it on their left hands. Only the Brahmin females, both married and unmarried can wear it in their right hands. The basic significance of wearing this thread is to get blessings from God.
The Indian ethnic product-Moli Thread is available online in the USA at www.indiaethnix.com and will be shipped at your doorstep!
Disclaimer: The images shown are for reference only and actual product may vary sometimes, as IndiaEthnix Team always works to get better & quality products with utmost customer satisfaction!
Additional information