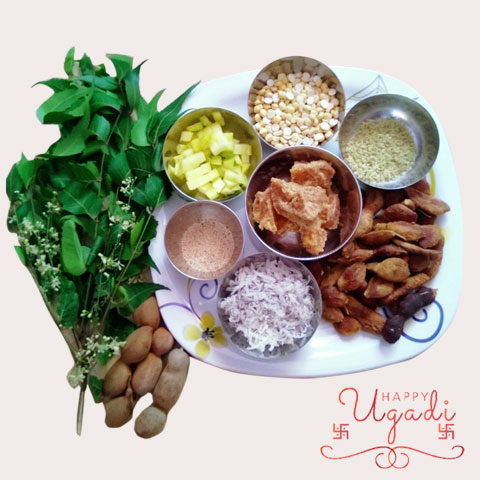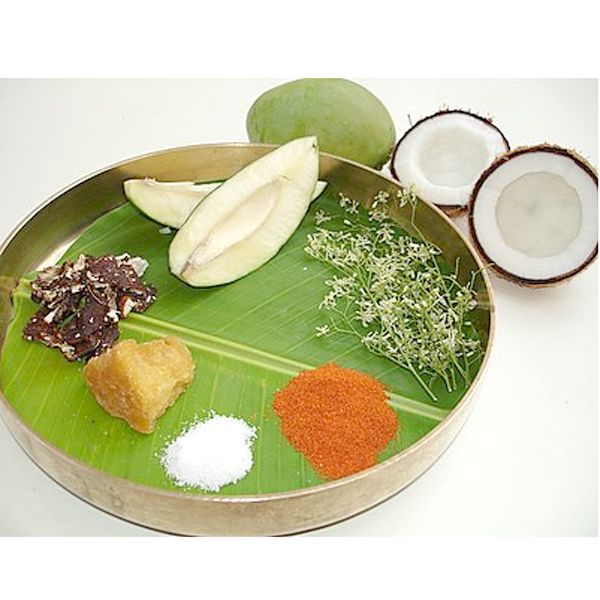 .Organic Ugadi Pachadi Essentials
14.99$
FREE SHIPPING FOR ORDER ABOVE $75.00
Out of stock
Description
Organic Ugadi Pachadi Essentials
Ugadi is the beginning of a new year for the people of  Andhra Pradesh, Telangana , Karnataka, Maharashtra, and Goa.
Ugadi pachhadi is a must have the item on the Ugadi day. The Pachadi has five different tastes such as sweetness, bitterness, tang, and sourness symbolizing the various emotions and feelings of life.
The bitter taste of the Pachadi comes from the neem flowers, sweet taste comes from the jaggery, the tangy taste is from the unripe mango, Tamarind adds the sour taste to the Pachadi, coconut indicates mixture of feelings in Life
The ingredients of this 'Pachhadi' may vary slightly in different regions but the symbolic meaning remains the same.In Karnataka, it is called Bevu-Bella and the neem leaves are eaten with jaggery.
The Organic Ugadi Pachadi Essentials packed raw materials (five ingredients) from India is available online in the USA at www.indiaethnix.com and will be shipped to your doorstep!
Additional information