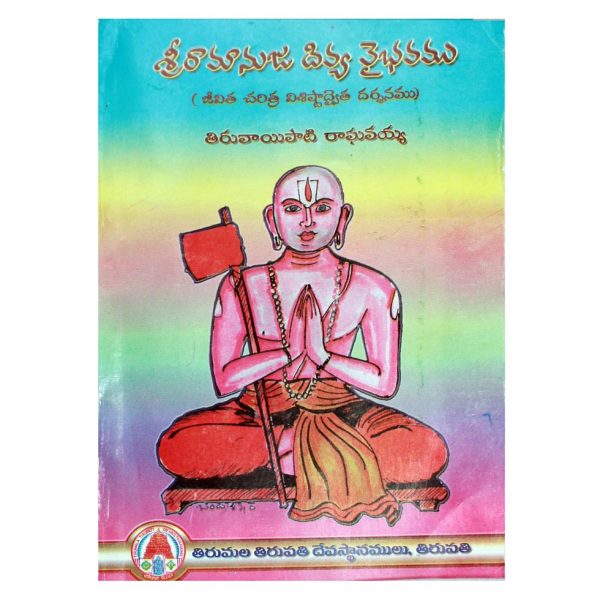 Sri Ramanuja Divya Vaibhavamu Telugu
2.99$
FREE SHIPPING FOR ORDER ABOVE $75.00
5 in stock (can be backordered)
Description
Sri Ramanuja Divya Vaibhavamu Telugu
Product Description of Sri Ramanuja Divya Vaibhavamu Telugu:
Ramanuja

 (traditionally, 1017–1137 CE) was a Hindu theologian, philosopher, and one of the most important exponents of the Sri Vaishnavism tradition within Hinduism. He was born in a Tamil Brahmin family in the village of Sriperumbudur, Tamil Nadu. His philosophical foundations for devotionalism were influential to the Bhakti movement.

Sri Ramanuja Divya Vaibhavamu -VisistaDwytha Darsanamu life story by Thiruvayipati Raghavayya by TTD Devastanamu.
The Indian ethnic book Sri Ramanuja Divya Vaibhavamu Telugu is available online in USA at www.indiaethnix.com and will be shipped to your Home!
Disclaimer: The images shown are for reference only and actual product may vary sometimes, as IndiaEthnix Team always works to get better & quality products with utmost customer satisfaction!
Additional information