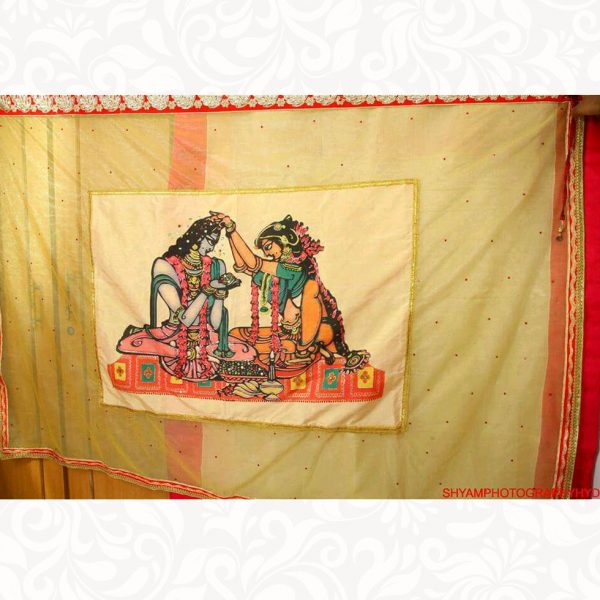 Teresellas-Addutera for Jeelakarra Bellam Golden
38.99$
FREE SHIPPING FOR ORDER ABOVE $149.
In stock
Description
Teresellas-Addutera for Jeelakarra Bellam Golden
Teresellas-Addutera for Jeelakarra Bellam Description:
Even if the groom and bride know each other for quite some time , there is something very special about the moment you look at each other at the mandap. I am sure your heart skips a beat at the first glance of your fiance. But be it any culture, the bride is beautifully covered in veils ,ghoongat or even pan leaves for bengalis. And in our Telugu tradition we use addutera to conceal the bride. The moments of anxiety only come to end when the bride is revealed after the jeelakarra bellam.
In the olden days, a traditional white silk dhoti with Swastik mark was used as addutera. But ,now when everything related to the wedding is a designer make, addutera too took a makeover with vibrant colors and pictures . With numerous designs available in the market ,we are now providing some amazing adduteralu which are now in rage.
The Indian ethnic product-Teresellas-Addutera for Jeelakarra Bellam Golden is available online in USA at www.indiaethnix.com and will be shipped at your doorstep!
Disclaimer: The images shown are for reference only and actual product may vary some times, as IndiaEthnix Team always works to get better & quality products with utmost customer satisfaction!
Additional information