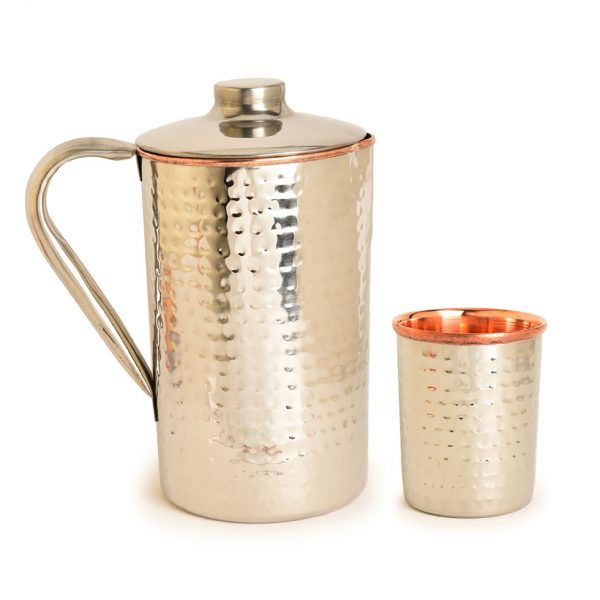 Copper Combo Serving Glass set
35.99$
FREE SHIPPING FOR ORDER ABOVE $75.00
10 in stock (can be backordered)
Description
Copper Combo Serving Glass set
Product Description of Copper Combo Serving Glass set:
Copper Combo Serving Glass set-At this time when the world is riddled with Pollution, people are using high potency tablets even for minor problems which is spreading poison in their bodies. Our Sadhus, Saints and even doctors have found a very easy method to deal with such disorders. The best remedy to overcome these problems is to store water in a copper utensil overnight and drink four glasses every morning.
Traditional Pure Copper Drink ware Copper Plain Jug with 1 Glass Utensils for Indian Ayurveda Health Benefits.

Beneficial for health as mentioned in the Ayurveda.

The Pitcher and Glass set is made from 100% pure Copper.
Color: Copper.
Material: 100% Pure Copper.
Ideal for every kitchen.
The Indian ethnic product-Copper Combo Serving Glass set is available online in USA at www.indiaethnix.com and will be shipped at your doorstep!
Disclaimer:The images shown are for reference only and actual product may vary some times, as IndiaEthnix Team always works to get better & quality products with utmost customer satisfaction!
Additional information