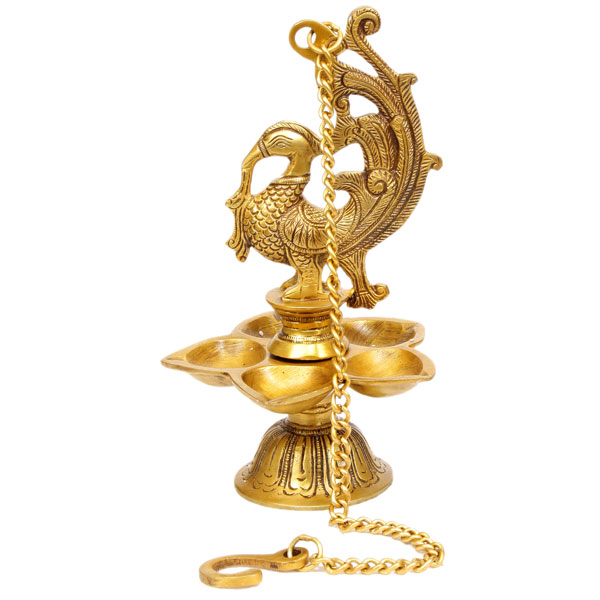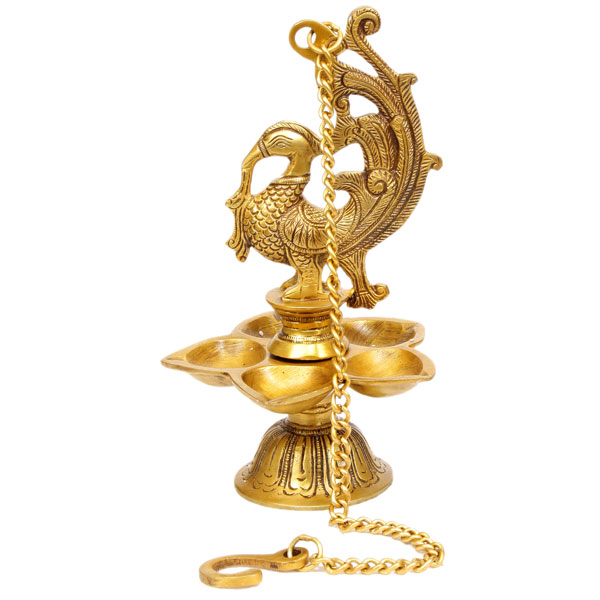 Five Wick Mayura Hanging Lamp
189.99$
FREE SHIPPING FOR ORDER ABOVE $75.00
Buy 2 Pcs & Get 5% Discount !
Available on backorder
Description
Five Wick Mayura Hanging Lamp
The spectacular Five Wick Mayura Hanging Lamp is nicely crafted out of brass with a high degree of finesse and excellence.There are some beautiful designs being nicely engraved in the wonderful Puja lamp. Puja lamps decorate almost all temples and such lamps are held in high esteem.
Puja hanging lamps are often used as lighting for special occasions, while lamps made of brass are permanent fixtures in homes and temples.
The light of Lamp signifies knowledge and as the light removes darkness and we should leave our ignorance. It also signifies the supremacy of knowledge of all the virtues. It is this knowledge which guides us during tough times. It's lasting inner wealth.
Adds spiritual flavor to your decor.
The Indian ethnic product- Five Wick Mayura Hanging Lamp is available online in the USA  at www.indiaethnix.com and will be shipped at your doorstep!
Disclaimer: The images shown are for reference only and actual product may vary sometimes, as IndiaEthnix Team always works to get better & quality products with utmost customer satisfaction!
Additional information