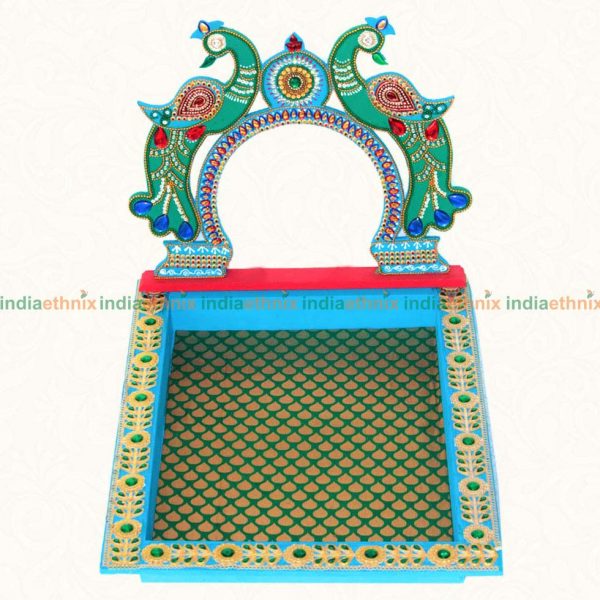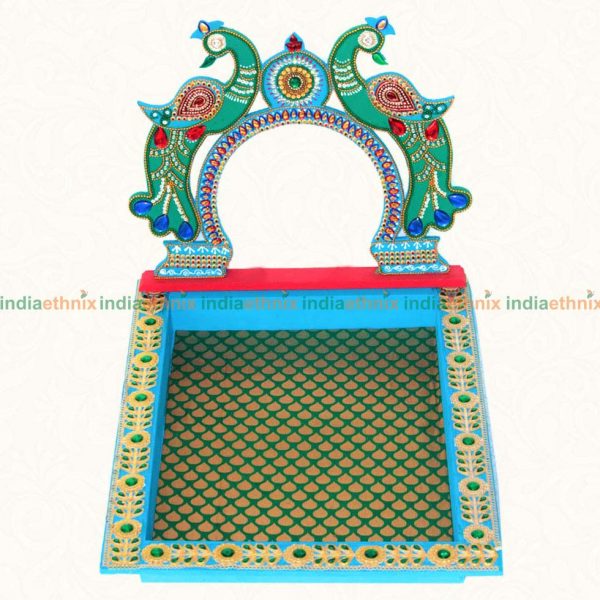 Peacock Design Engagement ring tray
129.99$
FREE SHIPPING FOR ORDER ABOVE $75.00
1 in stock
Description
Peacock Design Engagement ring tray
Description:
Indian Marriage is a combination of authentic rituals and also colorful ceremonies with music, dance, and joy. There are various gifts given to the bride on the engagement day and also the wedding day. Both the families of Bride and groom exchange with each other various kinds of gifts like clothes, jewelry, fruits, sweets and flowers during different events of the wedding. These gifts are usually beautifully decorated and displayed in a number of trays and boxes.
This tray with a pair of peacocks can be especially used for placing rings, jewelry and silver articles during Engagement Ceremony and for the exchange of other gifts too. Other trays are also available in www.indiaethnix.com with different sizes, shapes, colors, and models.
The Indian ethnic product-Peacock Design Engagement ring tray is available online in the USA at www.indiaethnix.com and will be shipped to your doorstep!
Disclaimer: The images shown are for reference only and actual product may vary sometimes, as IndiaEthnix Team always works to get better & quality products with utmost customer satisfaction!
Additional information