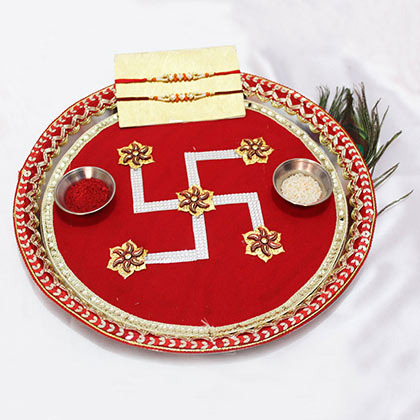 Swastika Rakhi Thali
24.99$
Free Delivery in Hyderabad!
In stock
Description
Swastika Rakhi Thali
Raksha Bandhan, or simply Rakhi is a Hindu religious and secular festival, celebrated in many parts of the India.
Raksha Bandhan means "bond of protection".
The festival celebrates the love and duty between brothers and sisters
The Swastika Rakhi Thali is a collection of Rakhi in a creative arrangement.
Note:
The photos are indicative only, Products shown in the image are for reference purpose, the original product might differ from what shown on the website.
Additional information