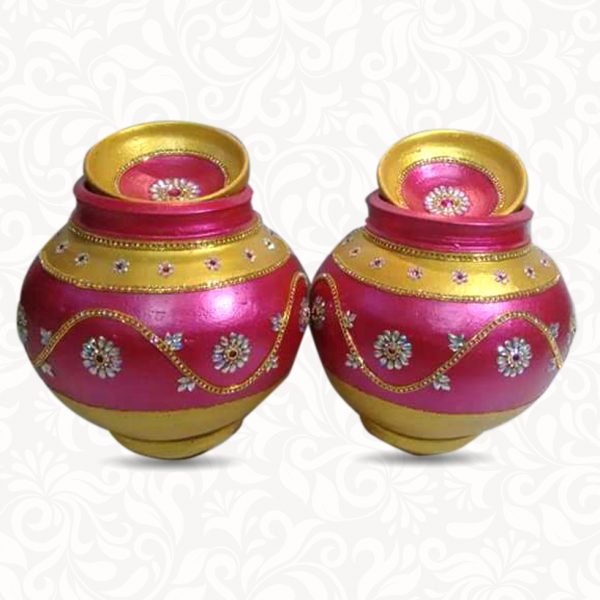 Avireni Kundalu/Wedding Pots-Pink
69.99$
The Product can be Customized as per the Customer needs!
Please contact us [email protected] for more details.
In stock
Description
Avireni Kundalu/Wedding Pots-Pink
Wedding Pots/Avireni Kundalu Description:
The Indian wedding rituals are very colorful and meaningful. Each ritual has a significance and has been followed from many generations.
After the Mangala Sutram ceremony, two pots filled with water are placed in front of the bride and groom and seven lamps will be lighted. Round the necks of these pots, bits of turmeric are tied. They are called avareti kundalu or avireni kundalu, and are mainly made to represent the deities. The pots are worshiped by the new couple.
These wedding pots are made in bright pink color and hand decorated with sequins and crystals.
The Indian ethnic product-Avireni Kundalu/Wedding Pots-Pink is available online in the USA at www.indiaethnix.com and will be shipped at your doorstep!
Note: Weight and dimensions are provided in Additional Information. Additional Shipping charges are applicable for volumetric and heavy items.
Disclaimer: The images shown are for reference only and actual product may vary sometimes, as IndiaEthnix Team always works to get better & quality products with utmost customer satisfaction!
Additional information