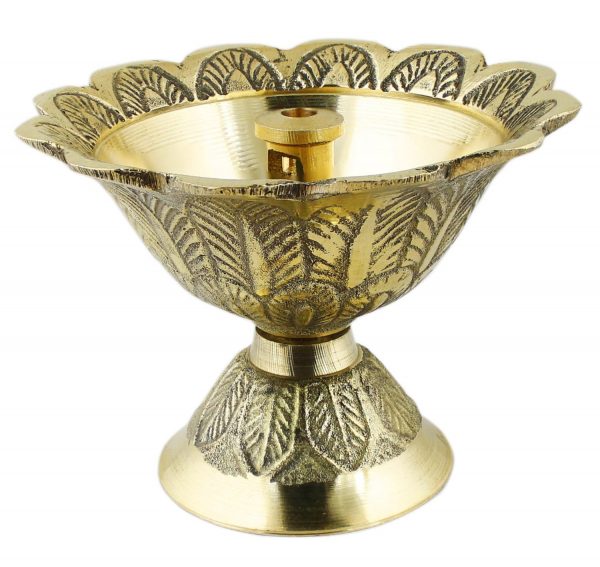 Handmade Indian Brass Oil Puja Lamp
9.99$
FREE SHIPPING FOR ORDER ABOVE $75.00
In stock
Description
Handmade Indian Brass Oil Puja Lamp
Product description
The Handmade Indian Brass Oil Lamp is a traditional oil lamp known as a diya.
The Handmade Indian Brass Oil Lamp is the perfect thing to place upon your altar or table and also used in pujas.
This oil lamp was made the traditional way and brings a touch of India to Diwali!
This Handmade Indian Brass Oil Lamp is fully artisan crafted in India, making it a truly authentic diya.
You can also use them as decorations in your home in the living room or bedroom or place them on a dining table instead of candles.
Complete the decor for your Diwali celebration in the utmost of style or add some Indian flair to your dinner party or living room decor.
The Indian ethnic product-Handmade Indian Brass Oil Puja Lamp is available online in the USA at www.indiaethnix.com and will be shipped at your doorstep!
Disclaimer: The images shown are for reference only and actual product may vary sometimes, as IndiaEthnix Team always works to get better & quality products with utmost customer satisfaction!
Additional information