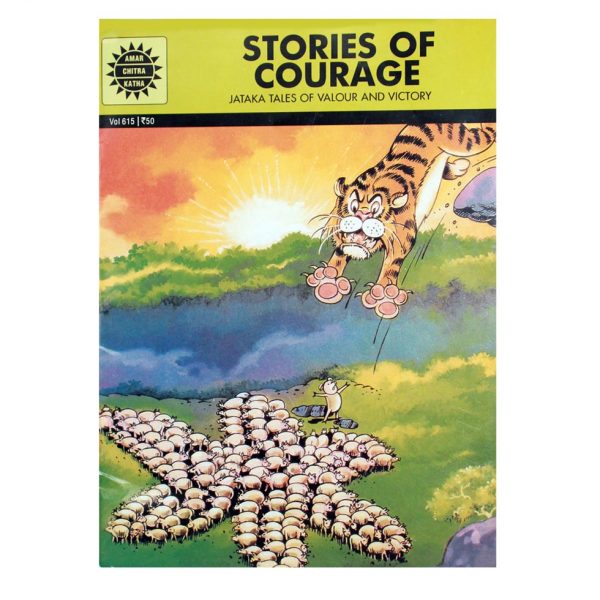 Jataka Stories For Courage-Amar Chitra Katha
1.99$
FREE SHIPPING FOR ORDER ABOVE $75.00
12 in stock (can be backordered)
Description
Jataka Stories For Courage-Amar Chitra Katha
Product Description of Jataka Stories For Courage-Amar Chitra Katha:
The Tales of Jatakas are a voluminous body of literature native to India concerning the previous births of Gautama Buddha. These are the stories that tell about the previous lives of the Buddha, in both human and animal form. The future Buddha may appear in them as a king, an outcast, a god, an elephant—but, in whatever form, he exhibits some virtue that the tale thereby inculcates.

Amar Chitra Katha book for Jataka Stories for Courage to teach children "courage" in the age old proven way of storytelling!!!
The Indian ethnic book Jataka Stories For Courage-Amar Chitra Katha is available online in USA at www.indiaethnix.com and will be shipped to your Home!
Disclaimer: The images shown are for reference only and actual product may vary sometimes, as IndiaEthnix Team always works to get better & quality products with utmost customer satisfaction!
Additional information