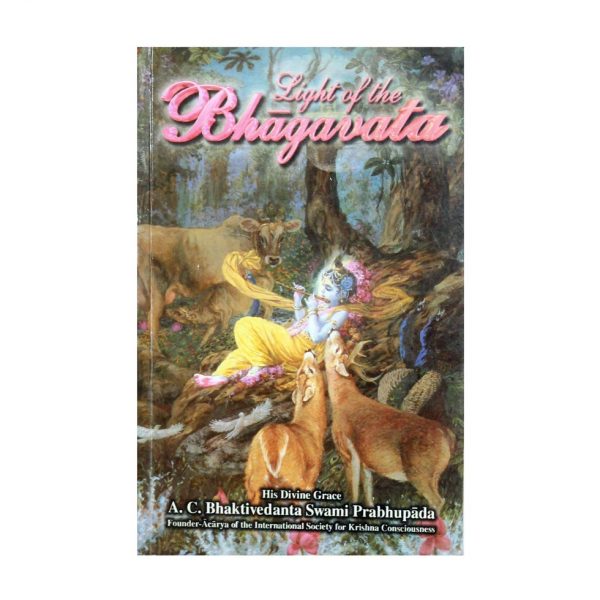 Light Of The Bhagavata By Swami Prabhupada
2.99$
FREE SHIPPING FOR ORDER ABOVE $75.00
5 in stock (can be backordered)
Description
Light Of The Bhagavata By Swami Prabhupada
Light of the Bhagavata presents a clear and tangible illustration of the purpose and significance of nature and its origin.

Light of the Bhagavata captures the philosophy of India in a beautiful Chinese art and cultural presentation.

The simplicity, beauty, and intricacies found in nature have captured the minds and hearts of the greatest philosophers throughout time. Even the greatest scientific minds of our time are at a loss to understand nature's great mysteries, which is clearly represented in this book by Swami Prabhupada.
The Indian ethnic book Light Of The Bhagavata By Swami Prabhupada is available online in USA at www.indiaethnix.com and will be shipped to your Home!
Disclaimer: The images shown are for reference only and actual product may vary sometimes, as IndiaEthnix Team always works to get better & quality products with utmost customer satisfaction!
Additional information