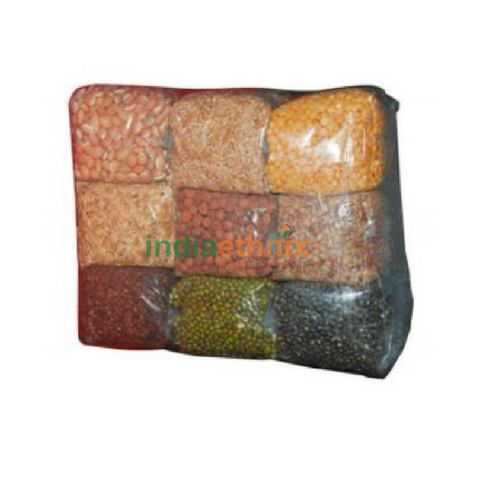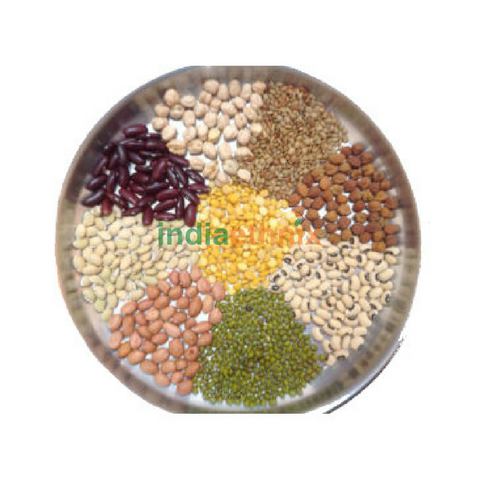 Navadhanyam (9 Grains)
29.99$
FREE SHIPPING FOR ORDER ABOVE $75.00
Available on backorder
Description
Navadhanyam (9 Grains)
Product Description
Navadhanya are the nine grains that are offered to the Navgrahas. They are also part of other Hindu pujas and rituals. The Navadanya includes Bengal Gram, Wheat, Horse Gram, Green Gram, Rice, White beans, Black Seasame seeds, Chic Peas, Black Gram.
Bengal  Gram is offered to Jupiter or Guru or Brihaspati.
Wheat is offered to Sun or Surya.
Horse Gram is offered to Ketu.
Green Gram is offered to Mercury or Budh.
White beans is offered to Venus or Shukra.
Black Sesame is offered to Shani or Saturn.
Chic peas or Chickpea is offered to Mars or Mangal.
Black Gram is offered to Rahu.
In some regions the Navadanya are rice, wheat, thoor dal, moong dal, chana dal, rajma, sesame, urud dal, horse gram.
The Indian ethnic product-Navadhanyam (9 Grains) is available online in USA at www.indiaethnix.com and will be shipped at your doorstep!
Disclaimer:The images shown are for reference only and actual product may vary some times, as IndiaEthnix Team always works to get better & quality products with utmost customer satisfaction!
Additional information