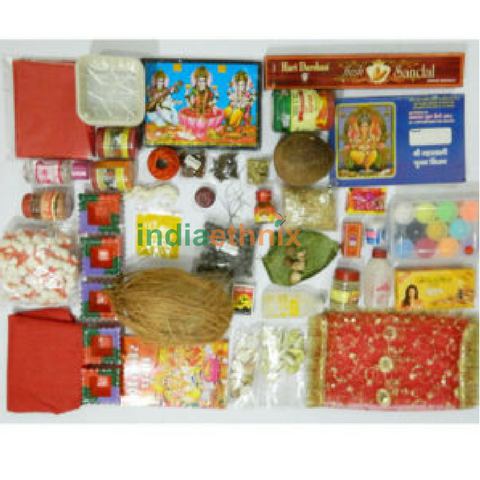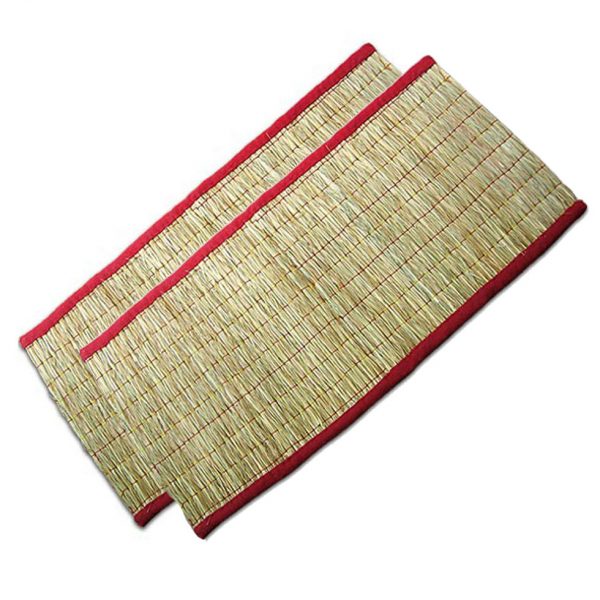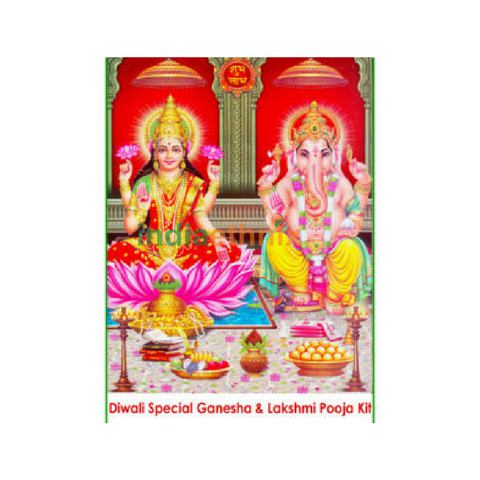 Diwali Special Ganesha & Lakshmi Puja Kit
49.99$
FREE SHIPPING FOR ORDER ABOVE $75.00
In stock
Description
Diwali Special Ganesha & Lakshmi Puja Kit
Product Description of Diwali Special Ganesha & Lakshmi Puja Kit:
The most awaited as well as a celebrated festival of India. Diwali translates to a row of earthen lamps, being lit and beautifully arranged. Our Packs have been made from highest quality materials, ensuring the pleasure of the deity concerned. Order these puja kits online at indiaethnix.com.
Features:
1.Complete Diwali Puja kit with over 30 items online.
2.Premium Puja Samagri.
3.Lord Ganesha-goddess Lakshmi photo.
4.Ideal for multiple use and Gifting.
What's included?
For Lakshmi pooja:
• Lakshmi and Ganesha Idol
• Cup Sambrani
• Cup Sambrani/ Agarbathi Holder
• Deepam
• Match Box
• Peetha for Ganesha
• Peetha for Laxmi
• Rangoli
• Rangoli Stencil
• Decorative Rangoli
• Stickers
• Puja Akshataa
• Haridraa
• Kumkumam
• Gandha Tablets
• Dhoopam(Agarbaghi)
• Pugi Phala
• Gejje Vastram
• Kanchuki
• Yagnopavita for Lakshmi
• Kajjala
• Aabharanam
• Karpooram
• Karpooram aarti holder
• Special Agarbathi
• Special Candle
• Ganga Jal
• Kankana
• Soubhagya Alankara – Mangalyaa, Bangles, Kum Kum & Haridraa, Nose stud.
The Indian ethnic product-Diwali Special Ganesha & Lakshmi Puja Kit is available online in the USA at www.indiaethnix.com and will be shipped at your doorstep!
Disclaimer: The images shown are for reference only and actual product may vary sometimes, as IndiaEthnix Team always works to get better & quality products with utmost customer satisfaction!
Additional information