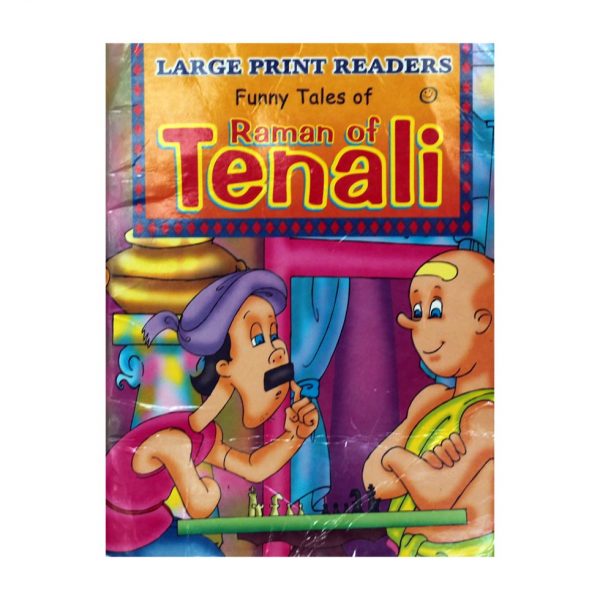 Funny Tales of Raman of Tenali
0.99$
FREE SHIPPING FOR ORDER ABOVE $149.
1 in stock (can be backordered)
Description
Funny Tales of Raman of Tenali
Product Description of Funny Tales of Raman of Tenali:
This book has a brief History of Funny Tales of Raman of Tenali, By reading this book we can gain lots of knowledge.

Tenali Ramakrishna

, who was known as 

Vikatakavi

 (jester poet), was a Telugu poet who hailed from the present-day Andhra Pradesh region, generally known for his wit and humor. He was one of the Ashtadiggajas or the eight poets at the court of Krishnadevaraya, the Vijayanagara emperor.

Tenali Ramakrishna composed works on Hinduism. Ramalinga, as he was originally called, is said to have been Shaivite by birth but he eventually converted to Vaishnavism and changed his name to Ramakrishna.
The Indian ethnic book Funny Tales of Raman of Tenali is available online in USA at www.indiaethnix.com and will be shipped to your Home!
Disclaimer: The images shown are for reference only and actual product may vary sometimes, as IndiaEthnix Team always works to get better & quality products with utmost customer satisfaction!
Additional information