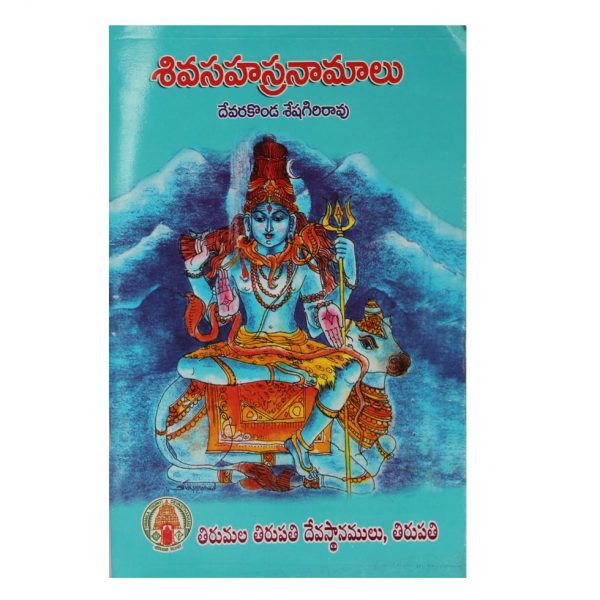 Shiva Sahasranamalu Telugu
2.99$
FREE SHIPPING FOR ORDER ABOVE $149.
1 in stock (can be backordered)
Description
Shiva Sahasranamalu Telugu
This book contains 1000 names of Shiva. Shiva is the god of the yogis, self-controlled and celibate, while at the same time a lover of his spouse (shakti). Lord Shiva is the destroyer of the world, following Brahma the creator and Vishnu the preserver.. Shiva is responsible for change both in the form of death and destruction and in the positive sense of destroying the ego, the false identification with the form. This also includes the shedding of old habits and attachments.

As Satyam, Shivam, Sundaram or Truth, Goodness and Beauty, Shiva represents the most essential goodness.
The Indian ethnic book Shiva Sahasranamalu Telugu is available online in USA at www.indiaethnix.com and will be shipped to your Home!
Disclaimer: The images shown are for reference only and actual product may vary sometimes, as IndiaEthnix Team always works to get better & quality products with utmost customer satisfaction!
Additional information