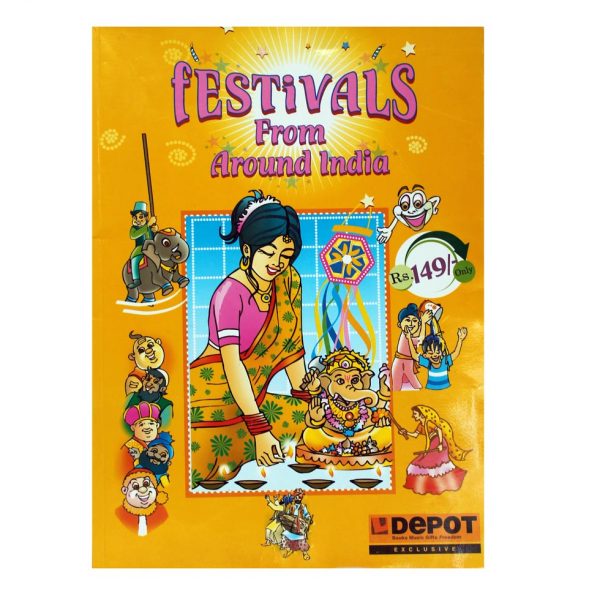 Festivals from Around India
5.99$
FREE SHIPPING FOR ORDER ABOVE $75.00
1 in stock (can be backordered)
Description
Festivals from Around India
Festivals often serve to fulfill specific social purposes, especially in regard to commemoration or thanksgiving.

The celebrations offer a sense of belonging for Religious, Social or Geographical groups, contributing to group cohesiveness.

The approach to the subject attempted here in this book is both theoretical and practical. On the theoretical side it tries to give a brief history of the festivals their meaning and symbology.

This book is available online. On the practical side it deals with the know-how connected with the conduct of those festivals. 

Order this book online at indiaethnix.com in USA to know more about all Indian festivals.
The Indian ethnic book Festivals from Around India is available online in USA at www.indiaethnix.com and will be shipped to your Home!
Disclaimer: The images shown are for reference only and actual product may vary sometimes, as IndiaEthnix Team always works to get better & quality products with utmost customer satisfaction!
Additional information